Shakespeare Napa Valley's Student Company is a performance intensive, providing classical training through the rehearsal and performance of works written or inspired by William Shakespeare. The student company is part of the theater arts program at Napa Valley College. Participation is by audition only and students must enroll in the corresponding NVC Theater Arts course upon admission.
This summer 2021 the Student Company, in a co-production with the Di Rosa Center Contemporary Art, will present the Shakespeare Summer Stroll, a site integrated presentation of scenes and monologues from some of Shakespeare's most beloved plays, interwoven with some of di Rosa's most exquisite works and outdoor spaces. Directed by Olivia Cowell, Shakespeare Summer Stroll integrates SNV's professional acting company and the student company, with professional actors featured on stage with the student cast.
Folger Shakespeare Library is offering free teaching resources for the public, including weekly Teacher Conversations, digital texts and audio and video recordings of Shakespeare's works. Learn more at folger.edu/teaching-during-covid-19. 
Atlanta Shakespeare Company is offering free digital learning opportunities through May 22, 2020, including performance videos with study guides and distance learning workshops. Learn more at atlantashakespeare.org/digital-learning. 
Shakespeare's Globe is offering free online theater productions to the public. Learn more at shakespearesglobe.com. 
Prague Shakespeare Company's Summer Intensive Program
The Napa Valley College Shakespeare Abroad program provides NVC students the unique opportunity for an immersive theater and mentorship experience at Prague Shakespeare Company's summer intensive in the historic city of Prague.
Our deepest gratitude to Penny Pawl, an ardent patron and supporter of Napa Valley College Performing Arts, for establishing a new scholarship program for NVC students to attend Prague Shakespeare Company's summer intensive.
Apply
Work alongside master teachers and actors from around the world
Perform in some of continental Europe's most historically significant and culturally important venues
Be featured as part of Prague Shakespeare Company's 2020 Season
Receive a professional Prague Shakespeare Company credit added to your resume
Two sessions:
6-Week session (2 productions)
4-Week session (1 production)
Donate
Be a part of providing a "Shakesperience" for NVC students. Donations funds program participation, room and board and air travel.
ABOUT SHAKESPEARE NAPA VALLEY
Shakespeare Napa Valley engages and inspires our diverse community by creating lively and innovative productions of Shakespeare's plays.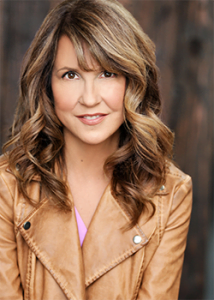 Jennifer King is a Professor of Theater at Napa Valley College and an International Theater Artist having produced, performed, directed and created theater in the US, UK, Germany, Prague and Poland. Regional credits include work for the California Shakespeare Theater, Dallas Theater Center, Aurora Theatre Company, Capital Stage, Berkeley Playhouse, Cinnabar Theater and Shakespeare NV.
Prior to her professorship, she served as Executive/Artistic Director for Sonoma County Repertory Theater/Sebastopol Shakespeare Festival.
From 1999-2001, she served as Director of Education/Community Programs for the Dallas Theater Center. She also served as Director of Artistic Learning at the California Shakespeare Theater, where she was also an Artistic Associate.
Jennifer also serves as the Chair for Arts and Humanities and Performing Arts Artistic Director, as well as Theater Arts and Film Studies Coordinator.
In 2010, Shakespeare Napa Valley (SNV)*, partnered with the City of Napa to present a production of The Taming of the Shrew in downtown Napa's Veteran's Park. It saw record setting attendance and renewed passion for Shakespeare was ignited in the Napa Valley through the company's inventive storytelling of Shakespeare's classic tale.
Since that inaugural production, SNV has produced at least one full-scale production each year, attracting audiences of over 30,000 to see their exciting, interactive, and wildly imagined productions of plays written or inspired by William Shakespeare.
A champion of original work as well as the classics, Shakespeare Napa Valley began a new plays program in 2015, with Reed Martin and Austin Tichenor writing and directing world premiere workshop performances of Shakespeare's Long Lost First Play (abridged) with SNV. In 2019, they were in residency again to workshop Hamlet's Big Adventure. Both went on to successful runs with the Reduced Shakespeare Company.
Along with new work, SNV has promoted a global presence with productions of The Comedy of Errors and As You Like It being presented at the UK International Youth Arts Festival in London. SNV's Founder and Artistic Director Jennifer King directed the 2017 Czech premiere of Shakespeare's Long Lost First Play (abridged), as well as,The Comedy of Errors (2018) and A Midsummer Night's Dream (2019) for the Prague Shakespeare Company. 
These experiences, along with associations with Arts Council Napa Valley, Theater Bay Area, Theater Communications Group, Shakespeare Theaters Association, Earth Shakes, and Globetrotting Shakespeare, have raised the profile of Shakespeare Napa Valley as a local, national, and global arts leader.
* Shakespeare Napa Valley is a program of the Napa Valley College District Auxiliary Services Foundation which serves as SNV's fiscal sponsor.
2019 · The Two Gentlemen of Verona, Directed by Reed Martin
2019 · Hamlet's Big Adventure, Directed by Reed Martin
2018 · As You LIke It, Directed by Jennifer King
2017 · A Midsummer Night's Dream, Directed by Jennifer King
2016 · Pericles, Conceived by the Shakespeare Napa Valley LAB ensemble, Directed by Jennifer King
2015 · The Comedy of Errors, Directed by Jennifer King
Shakespeare's Long Lost First Play (abridged), Written and directed by Reed Martin and Austin Tichenor
2014 · As You Like It, Directed by Jennifer King
How Shakespeare Won the West, Directed by Jennifer King
2013 · The Comedy of Errors, Directed by Jennifer King
2012 · Twelfth Night, Directed by Jennifer King
2011 · Much Ado About Nothing, Directed by Jennifer King
The Complete Works of William Shakespeare (abridged), Directed by Sharon Winegar
2010 · The Taming of the Shrew, Directed by Jennifer King
2009 · Twelfth Night, Directed by Jennifer King