Do you remember when you fell in love with Shakespeare for the first time?
Prague Shakespeare Company's Summer Intensive Program 2020
The Napa Valley College Shakespeare Abroad program provides NVC students the unique opportunity for an immersive theater and mentorship experience at Prague Shakespeare Company's summer intensive in the historic city of Prague.
Work alongside master teachers and actors from around the world
Perform in some of continental Europe's most historically significant and culturally important venues
Be featured as part of Prague Shakespeare Company's 2020 Season
Receive a professional Prague Shakespeare Company credit added to your resume
Two sessions:
6-Week session (2 productions)
4-Week session (1 production)
Be a part of providing a "Shakesperience" for NVC students. Donations funds program participation, room and board and air travel.
ABOUT SHAKESPEARE NAPA VALLEY
Shakespeare Napa Valley engages and inspires our diverse community by creating lively and innovative productions of Shakespeare's plays.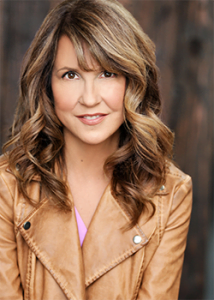 Jennifer King is a Professor of Theater at Napa Valley College and an International Theater Artist having produced, performed, directed and created theater in the US, UK, Germany, Prague and Poland. Regional credits include work for the California Shakespeare Theater, Dallas Theater Center, Aurora Theatre Company, Capital Stage, Berkeley Playhouse, Cinnabar Theater and Shakespeare NV, to name a few.
Prior to her professorship, she served as Executive/Artistic Director for Sonoma County Repertory Theater/Sebastopol Shakespeare Festival.
From 1999-2001, she served as Director of Education/Community Programs for the Dallas Theater Center. She also served as Director of Artistic Learning at the California Shakespeare Theater, where she was also an Artistic Associate.
Jennifer also serves as the Artistic Director for the Napa Valley College Performing Arts Center while coordinating the NVC Music and Theater arts programs as well as teaching theater arts courses and directing plays.
In 2010, Shakespeare Napa Valley, in association with the Napa Valley College District Auxiliary Services Foundation, partnered with the City of Napa to bring a production of The Taming of the Shrew downtown Napa's Veteran's Park for two weekends in August.  Over three thousand people attended the production, contributing to the economic vitality of downtown Napa.  Prior to play attendance, hundreds of patrons shopped in local stores and ate in local restaurants, creating increased revenue for local merchants. 
Since our inaugural production in 2010, SNV has produced at least one full-scale production each year, attracting nearly 30,000 audience members to see professional caliber productions of Shakespeare's plays. Presented during the peak of tourism season, SNV has significantly enhanced the area's profile as a cultural leader and has provided another meaningful dimension to the Napa Valley as a destination for visitors.
In 2015, Shakespeare started a play development program, workshopping and presenting world premiere productions of William Shakespeare's Long Lost First Play (abridged),  in association with Shakespeare Notre Dame, and Hamlet's Big Adventure, both written and directed by Reed Martin and Austin Tichenor.
Three years ago SNV began cultivating a global reputation when Artistic Director Jennifer King directed The Comedy of Errors and As You Like It in London.  Since then she has directed Shakespeare's Long Lost First Play (abridged), The Comedy of Errors and A Midsummer Night's Dream for the Prague Shakespeare Company.  
These experiences, along with associations with Shakespeare Theaters of America, Theater Communications Group, and Theater Bay Area have raised the profile of Shakespeare Napa Valley as a local, national and global arts leader.
2019 · The Two Gentlemen of Verona, Directed by Reed Martin
2019 · Hamlet's Big Adventure, Directed by Reed Martin
2018 · As You LIke It, Directed by Jennifer King
2017 · A Midsummer Night's Dream, Directed by Jennifer King
2016 · Pericles, Conceived by the Shakespeare Napa Valley LAB ensemble, Directed by Jennifer King
2015 · The Comedy of Errors, Directed by Jennifer King
Shakespeare's Long Lost First Play (abridged), Written and directed by Reed Martin and Austin Tichenor
2014 · As You Like It, Directed by Jennifer King
How Shakespeare Won the West, Directed by Jennifer King
2013 · The Comedy of Errors, Directed by Jennifer King
2012 · Twelfth Night, Directed by Jennifer King
2011 · Much Ado About Nothing, Directed by Jennifer King
The Complete Works of William Shakespeare (abridged), Directed by Sharon Winegar
2010 · The Taming of the Shrew, Directed by Jennifer King
2009 · Twelfth Night, Directed by Jennifer King